A new paradigm in commercial real estate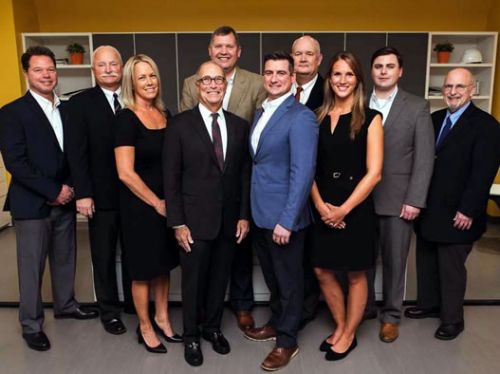 Dayton, OH – In a move that will have a lasting impact on both the commercial real estate market and redevelopment of the region, 10 of the most knowledgeable and experienced minds in regional commercial real estate are coming together to launch a new brokerage firm as of February 1, 2019.
"We are dedicated to seeing this region thrive, and it makes sense as the Dayton region continues through its own renaissance and transformation, that we do the same," said Aaron Savino, principal of APEX Commercial Group. Savino, along with Steve Peters and Tony Witt will be the principals of the new company.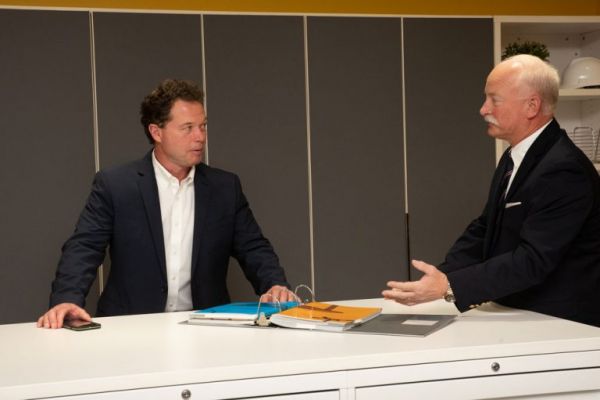 The three partners have interacted together in the market for years and started talking about collaborating as they realized how similar they were in ethics and motivation.
"Our customers turn to us because they trust us," said Tony Witt, principal of APEX Commercial Group. "There is no one more practiced than this team in commercial real estate in this region. This is our home. These are our friends, and this is our chance to help define the region."
The new company will launch with a team of 11, including experienced agents coming from a number of different well-established brokerage houses in the region, giving APEX a strong competitive advantage and proven expertise in retail, office, and industrial properties.
The group will locate its offices in Centerville at 7887 Washington Park Drive. Renovations are currently being completed on the space, and the company will be moving in, ready to hit the ground running on February 1.
The team at launch will include Principals Aaron Savino, Tony Witt and Steve Peters along with Jeff Levine, Mark Dlott, Gerry Smith, Steve Ireland, Amber Wenzler, Wade Elliott, Dave Tobeson, and Michelle Campbell.
APEX Commercial Group
7887 Washington Village Drive Suite 200
Dayton, OH 45459
APEXCommercialGroup.com
937-469-8344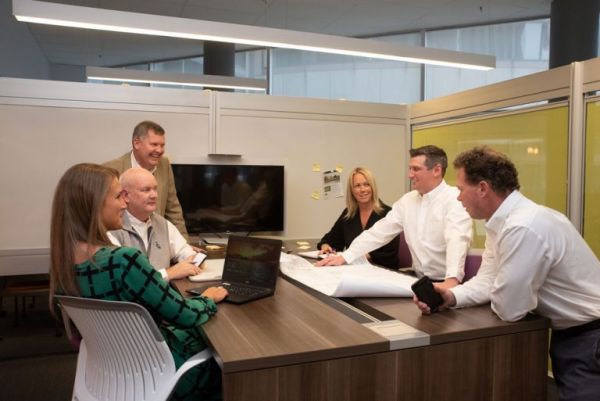 Those who don't immediately recognize the names will the next time they drive around the region, as the group represents a total of more than 200 available properties in the Dayton vicinity.
Of that group, six, including the three principals, are certified SIORs–a peer designation of honesty, integrity and thought leadership. Only eight total exist in the Miami Valley region.
The roster also includes one certified CCIM and one Counselor of Real Estate– both earned designations based on continued education and experience.
"I think it's very telling the most prolific and accomplished agents in this region share a commonality and dedication to doing things the right way," said Steve Peters, principal. "In many ways, this was an easy decision for us all to come together and structure this business as a place where we can strengthen the industry and empower the next wave of opportunity." Savino said he agrees.
"Separately, we are all very dedicated to this region and seeing it grow," he said. "Together, we have the power to change it."